Posts Tagged 'sahd'
Nov 04 2020
A study conducted by Dr. Kyle D. Pruett found that infants between 7 and 30 months respond more favorably to being picked up by their fathers. Pruett also found that a father's parenting style is beneficial for a child's physical, cognitive, emotional and behavioral development. Mothers reassure toddlers when they become frustrated while fathers encourage them to manage their frustration. This helps the children learn to deal with stress and frustration. A long-term study Pruett conducted proved that a father's active involvement with his children, from birth to adolescence, promotes greater emotional balance, stronger curiosity and a stronger sense of self-assurance in the child.
Source: Stay at Home Dads – Pros & Cons – Stay at Home Dads
Aug 23 2013
I am not getting anything done. This is frustrating.
I don't think I need a book like Organizing For Dummies
. First, I'm not a dummy. Second, the issue isn't organization. It's time.
Yes, there's a book for that too. And it can bite me. (Technically it can't, unless it's one of those books from Harry Potter. But I digress.)
The issue for me is not managing time properly. The issue is not having any time to manage.
Parenting, as I've said often, is not easy. Raising kids takes time. Some of the things that one must do when raising kids are things that can only be done if said kids leave you alone for awhile. My kids are great. But I'm the type of person who needs multiple minutes in a row in order to accomplish anything significant. Starting a task — even, say, writing a blog post — and then getting interrupted (not always by kids) can and does derail my activity. This isn't the case for everyone, but it is for me.
Then there's relaxation. Downtime is a requirement for parents. It took me awhile to realize this, but trust me, it's true. While it is true that the children eventually go to sleep and I could use that time to do various tasks, that's not always a good idea. Because a tired dad is a cranky dad, and a cranky dad is no fun for anyone.
Eventually the stuff that absolutely must be done will in fact be done. Because that's the way it is. This is how we do it. Letting important things slide is not an option. Starting and stopping and getting stymied is still annoying.
Dadding ain't easy. See also: SAHD WAHD. Then call me a wahhhbulance.
Oct 19 2011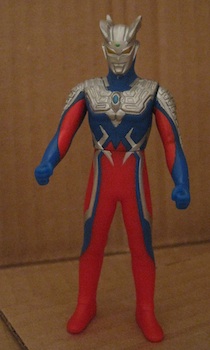 If you were wondering where the new DaddyTips posts have been, the answer is that I've been busy being a dad. And working. And going to the New York Comic Con. Which was fun. Read more »
Nov 20 2010
The intersection of Daddydom and the NFL continues. First we had the Shanahan and Son show in Washington, with Mike Shanahan protecting his son after benching Donovan McNabb (probably — it's just a theory of mine). Now we get stay at home dad Brian St. Pierre starting at QB for the Carolina Panthers.
That's right — from diaper duty to NFL starter in about a week. Not bad, right?
It's not like St. Pierre hasn't played pro football before. He's thrown five passes. In eight years. His time carrying clipboards even includes a visit to Super Bowl XLIII as the third-string QB on the Arizona Cardinals.
St. Pierre will be starting at QB for the Carolina Panthers, who are probably the crappiest team in the league right now. Some say head coach John Fox is thumbing his nose at the Panthers higher-ups because he knows he's going to get fired at the end of the year. See, there's a rookie QB on the roster that's been there since the start of the season, and St. Pierre got there, like, a few days ago. The Panthers are so bad this year that it probably doesn't matter, although could be forgiven for expressing concern for this SAHD's safety. Big Daddy Brian is only getting the nod because Panthers rookie QB Jimmy Clausen has a concussion. Football is a dangerous game.
We looked on YouTube for video of St. Pierre throwing one of his five NFL passes, but no dice. If life happens to get longer and we manage to dig one up, we'll let you know.
May 15 2010
Have you ever wondered how not to pressure your working spouse? Or is that a topic you've never given a moment of thought?
You should think about it. Because it's important. Pressuring your spouse, especially when they are at work (say, by sending an email) can cause frustration and also be downright mean. Read more »