Posts Tagged 'ebay'
Nov 28 2015
Black Friday 2015 has come and gone but there are still deals to be found.
Like this one I just stumbled across on eBay — a $100 iTunes Code for $80.
$100 iTunes Code for only $80 – Email Delivery in Gift Cards & Coupons, Digital Gifts | eBay
Yes, I'm suspicious as well. But the source is, according to the eBay page I'm looking at right now, PayPal Digital Gifts. eBay owns PayPal. So, you know, there's that. So why would Apple let them sell $100 iTunes Gift Cards for $80, which is literally like getting free money? (Assuming you want to spend that money in the iTunes store.) I have no idea. Caveat buyor, as we say. But this appears to be legit.
One thing from the comments — you may not get the code right away. This comment amused me: "The description says delivered within minutes. I guess the definition of minutes is loose because technically a year is 525600 minutes…" (Cue Seasons Of Love
from Rent.)
To be fair, the item description does say that it could take "up to 24 hours" for the code to show up in your email Inbox. BUT the intro text does say, "Delivered in minutes (Exceptions apply)". As of this writing, they've sold 142 codes in the past hour. Hit the link below for the deal. And happy Thanksgiving!
Source: $100 iTunes Code for only $80 – Email Delivery (eBay)
Jul 17 2014
Futzing around on eBay I stumbled into the Vintage Calculators category. (Don't ask.) I found something that I used to have – the Texas Instruments Little Professor Math Game Calculator.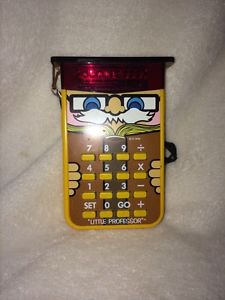 This thing was totally fun. It played little math games, and worked as a calculator, which meant you could do stuff like spell out words with numbers. Keep in mind that we're talking about 1976; technology didn't have to do as much to seem impressive.
If you're interested in buying one of these, maybe to show your kids what used to pass for an iPad Mini, this particular calc is listed on eBay for $18.00 plus shipping.
Working Vintage 1976 Texas Instruments "Little Professor" Math Game Calculator | eBay.
Jul 17 2014
Nice DaddyDeal on this wire shelving unit from eBay. List price is $269.99, sale price is $59.99. That's a savings of $210.00, or 78% off. (I didn't do the math. But I could have if I wanted to. Yes! I could. Stop saying I couldn't. I'm good at mathing.) Free shipping too. (That one requires no math at all.)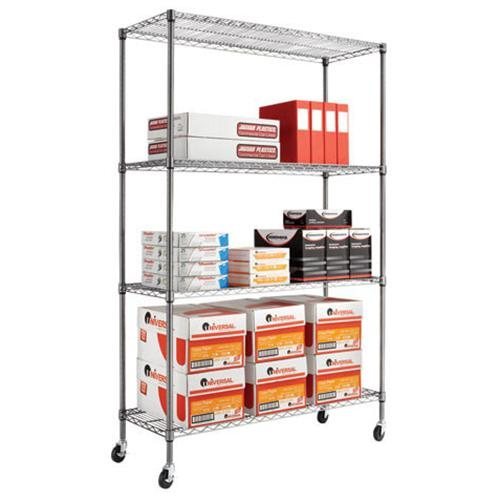 Limited time offer, your mileage may vary, we take no responsibility for anything that happens as a result of you buying anything, we're only providing you with a link. Still, if you happen to need some wire shelving, this looks like a darn good deal.
Alera® Complete Wire Shelving Unit w Caster 4 Shelf 48W x 18D x 72H Black | eBay.
Aug 22 2011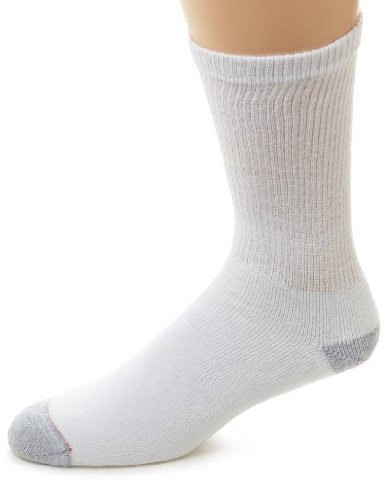 Today's DaddyTip — get good socks. Having good socks may not sound like it has anything to do with parenting. But it does. Read more »
Jun 24 2010
From the awesomeness that is eBay, a nice deal on some Disney Large Beach Towels. $6.99. Sold directly from The Mouse House, according to this page on the auction site. Limited time deal, blah blah blah.
Disney Large Beach Towels – 5 Styles Available – eBay (item 320553176335 end time Jul-24-10 07:49:36 PDT).
May 03 2010
Are you a grown-up who loves Disney? Get some classic Disney Tees for only $8.50 each. Sold by Disney Outlet on eBay.
From the description:
Choose from 8 styles: Silhouette Tinker Bell for Women, Silhouette Mickey Mouse for Women, Vintage Minnie Mouse for Women, Batty The Nightmare Before Christmas for Women, Multi-Faced Jack Skellington for Men, Daydreaming Mickey Mouse for Men, Vintage-Style Grumpy for Men, and/or "Authentic" Ringer Mickey Mouse for Men. Imported.
"Grumpy for Men" should really be a fragrance. You heard it here first.
Disney Adult Graphic Tees – Multiple Styles Available – eBay item 200466321206 end time May-28-10 11:08:18 PDT.