Posts Tagged 'Albuquerque'
Jun 11 2015
An man in Albuquerque, New Mexico is working on a sick selfies app to encourage vaccinations.
From the article on KRQE.com: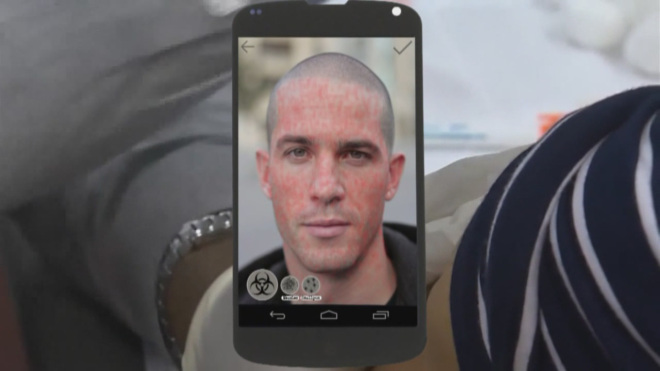 Here's how the app works. You take a selfie or a photo of a friend. You can then select the photo and adjust it through the app so that your face is framed up. Then comes the part that's supposed to get you thinking- you can give yourself measles or small pox, the only disease that's been eradicated in the wild.
Here's the video:
Creepy? Maybe. OK, definitely. The comments on the story are equally creepy though:
How sick! Vaccination is an organised [sic] criminal enterprise dressed up as disease prevention by means of junk science.
Yeah. Because that's true. #sarcasm
The app does seem like a weird way to get parents to vaccinate their kids. But as the comment above shows, anti-vaccination folks are a tough crowd to convince.
On a related note, I may have to start checking the news in Albuquerque for weird stories. It's no Florida, but only because nothing — NOTHING — compares to Florida when it comes to wild and wacky stories. But Albuquerque could have items worth posting. I found this "sick selfies app" story because of the bikers who helped a 5-year-old girl when she was bullied.
Source: App aims to encourage vaccinations with sick selfies | KRQE News 13
Related articles (Note: These are offsite links; DaddyTips takes no responsibility for outside content.)
Jun 03 2015
This is a neat news story, not only because it's about bikers helping a 5-year-old girl with a disability after she was bullied (serious bullying, as in beaten up on her way home from school). The accompanying video, from KRQE in Albuquerque, New Mexico, has several fun moments. Best line: "I'm actually a nurse."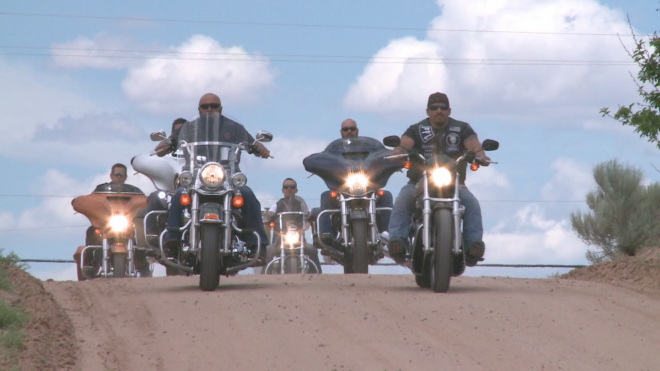 A group of Albuquerque bikers came to 5-year-old Albuquerque girl's rescue this week.
Source: Bikers come to 5-year-old bullied girl's rescue | KRQE News 13
Related articles (Note: Some of these are offsite links; DaddyTips takes no responsibility for outside content.)