Posts Tagged 'elton john'
Feb 01 2011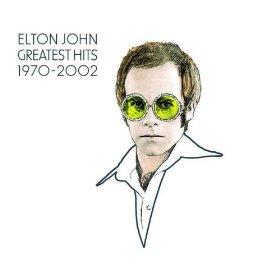 Imagine your son was a great musician. You'd be proud of him, right? Now imagine that your son was not only a great musician, but an insanely successful one. Like, oh, I don't know, Elton John. Odds are you'd show up to hear him play, right?
Not if you were Elton John's father. According to a story posted on TimesLive.co.za, Sir Elton's father never heard him play piano.
This little tidbit comes at the end of a story about how "flamboyant musician" (their words) Elton John and his husband David Furnish are dressing their adopted son in hand-me-down clothes from friends ("All you need is a couple of Babygros and a lot of muslin," says David; I've raised two kids and have no idea what that means). According to TimesLive, Elton John told the Sunday Times magazine that "my father never came to hear me play. Not ever. He was a tough and emotional man. … He was dismissive, disappointed and finally absent. I just wanted him to acknowledge what I'd done."
If that's not enough, Elton adds that he doesn't think his father "didn't know how to relate to kids. He left us, remarried and had another family, and by all accounts was a great dad to them. It wasn't children, it was me."
Read that last sentence again. OK, I'll do it for you.
"It wasn't children, it was me."
Again, these quotes are from an outside source. I didn't speak to Sir Elton personally. If I had, I'm not sure I would have been able to restrain myself from saying, "Dude! It wasn't you! He was a prick!" Or maybe crying. Hell, I'm getting a little teary-eyed now.
Granted, things have worked out pretty well for Sir Elton. He's worth at least a couple of hundred million dollars, has sold a bajillion albums (that's a rough estimate) and by all accounts lives about as nice a life as one could hope to live. But if the quote, "It wasn't children, it was me," is accurate, that's sad. I've still got a pile of issues that I'm dealing with relating to the fact that my father died when I was 10 (details to come if I decide I can share them publicly; it's fairly depressing stuff). Elton is older than I, and also a bajillion times more successful in his chosen career (again, rough estimate on the exact multiple). I guess it's fair to say that when it comes to kids dealing with daddy issues, I think it's gonna be a long long time.
Elton John's son wears 'hand-me-downs' – Times LIVE.
Image via Amazon